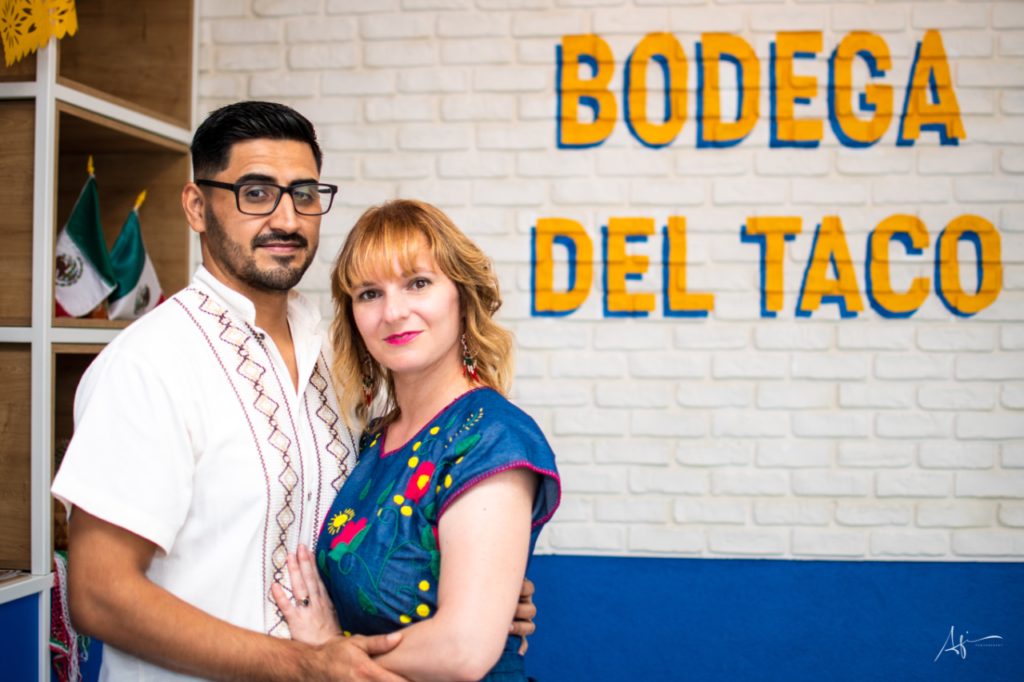 We are Patricia, a native of Cluj and Daniel, a native of Morelia, Mexico. Our story begins in South Carolina, USA, where we got married and then we moved to Morelia where we lived for 8 years. We came with our two boys to Cluj in 2021 and opened Bodega del Taco out of love for Mexico that "gets under your skin"–quoting the lyrics of the song "Mexico en la piel" sung by Luis Miguel.
We wanted to bring a small part of the huge variety of Mexican cuisine to Cluj, namely "Taquería mexicana", an intimate, welcoming place that serves a limited but very tasty menu. Our wish is that at Bodega del Taco you feel like you are in Mexico and at home at the same time, enjoying delicious dishes in an atmosphere full of color, music and fun.
We use both imported ingredients from Mexico and fresh from local producers to give you the authentic taste and the highest quality.
Our greatest joy is to see how our customers relish the dishes we prepare every day with great love, as they leave us with a smile on their faces and come back bringing their family and friends!
Bodega del Taco – cu gust de Mexic!